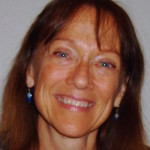 Lyna Norberg has has been professionally practicing traditional Chinese medicine since 1989.  Her roots in healing methods go even further back, into naturopathic functional medicine such as nutritional biochemistry, reflex muscle testing, massage therapy, cleansing programs, and other therapeutic modalities.
She has an ongoing, national board certification (NCCAOM) in herbal medicine as well as acupuncture, and is a long-term member-volunteer of Acupuncture Association of Colorado.
Some things for which Lyna is known are:     * Experience with chronic, complex disorders;       *Very personalized service;      *Consulting on difficult cases;      *Working as a team to improve your quality of life.     Her self-experimentation and deep involvement with the psycho-spiritual aspects of life are additional factors making her work effective.
She offers highly-individualized treatments and suggestions, always wearing her detective-hat, listening carefully, and giving attention to only one patient at a time.
 "My highest goal is to nourish genetic potential, restore harmony within the whole person, alleviate symptoms, and modulate the aging process."