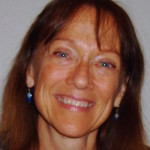 Lyna Norberg specializes in holistic internal medicine using acupuncture, advanced herbal prescription, nutrition, cleansing programs, lifestyle and psycho-spiritual support, and other modalities as needed or desired.  Food allergies and sensitivities are of great interest, with extensive experience in testing and resolution of these issues.  Preventing degenerative illness is also notable.
Dysfunction of immune, cardiac, digestive, endocrine (glandular, reproductive, hormonal), pulmonary, renal and nervous systems, as well as inflammatory processes, impaired detoxification, and nutritional imbalance are among the wide range of conditions successfully treated.  Many painful musculo-skeletal disorders, such as migraine, arthritis and back problems are also often remarkably responsive.
Lyna (like gina) is a master herbalist, offering completely individualized medicinal formulas yielding quickest and deepest results.  Her style is warm, compassionate, and intuitive.  And she would love to help you learn the best ways to care for yourself.
Under Lyna's effective care, your health on all levels may improve without pharmaceutical damage to the liver, kidneys, heart or other organs, without surgery and scar tissue, and with extremely little discomfort!
Fees are reasonable.  She always has cost-effectiveness in mind when making recommendations.  You will experience thorough, advanced, primary-care natural therapeutics, leading to enhanced quality of life . . . and the ultimate in youth-conserving medicine!
Please click on Patients Speak page for statements from numerous satisfied patients. Telephone for any additional information and an appointment.
Currently on sabbatical.
For more information, please see Contact page